William D. Picking
---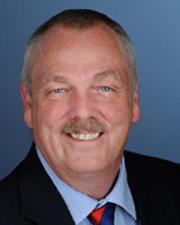 Foundation Distinguished Professor
Contact Info
Multidisciplinary Research Building, room #320B

Simons Biosciences Research Laboratories, room #108

---
Research
—
Molecular biology; bacterial pathogenesis; vaccine target discovery; vaccine development; protein biochemistry; structural biology
Research interests:
Vaccines
Pathogenic Microbiology
Bacteriology
Teaching
—
My courses touch upon the molecular basis for infectious diseases and the generation of preventative measures against infection. This includes identification of vaccine targets and the development of vaccines. Additional courses I am involved with are Topics in Scientific Integrity and Clinical Chemistry. My teaching methods span from traditional didactic delivery of material to group discussion and course "flipping".
Teaching interests:
Vaccines
Pathogenic Microbiology
Service
—
Director of the HBC; University/School committee service; professional service (funding application review and peer review for journals); Outreach as Director of the KVI.